Hematologic and Lymphoid
This is the approved revision of this page, as well as being the most recent.
Jump to navigation
Jump to search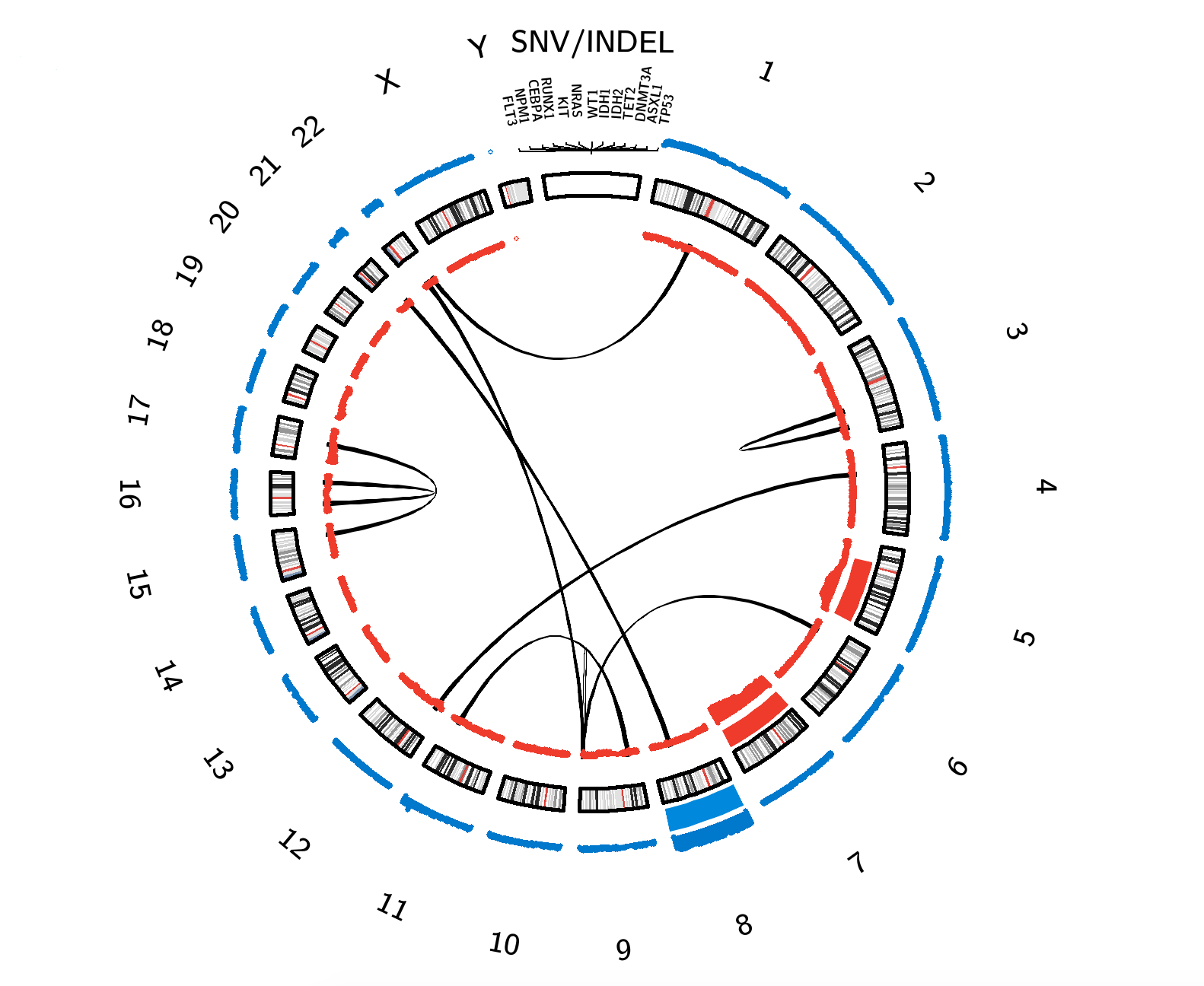 AML Circos Plot. Click on interactive content to be linked to related pages. Lines = Structural Rearrangements (between connected chromosomes); Gene Names = Gene-Specific Alterations; Red Bars = Copy Number Losses; Blue Bars = Copy Number Gains. The thickness of the red and blue bars correlates with the corresponding copy number change frequency.